Kellihers are delighted to bring the highly rated CREE Lighting Energy Series of street lighting to the Irish market. Kellihers have worked with Cree Lighting for years bringing quality LED lighting solutions to many projects nationwide. These new complete street lighting systems offer advanced LED technology that is perfect for urban settings.
Who are CREE Lighting?
Cree Lighting is a market-leading innovator of Indoor, Outdoor, and Consumer Bulb LED lighting. They are uniquely positioned to innovate new ways in which lighting will serve as a platform for emerging technologies and capabilities that will enrich lives, improve society and safeguard our planet. Cree is committed to delivering the best solutions on the market, inspired by the needs of their customers and perfected by the knowledge and expertise of their engineers.
CREE Lighting Energy Series UNO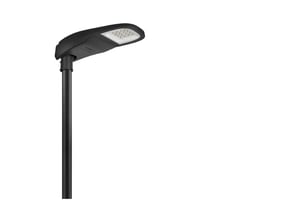 The Cree Lighting Energy Series has been designed as a complete street lighting system, offering extraordinary efficiency across multiple lumen packages and a complete optical range.
The perfect product for urban applications, the Cree Lighting Energy Series delivers both performance and ease of installation without sacrificing style.
The Energy UNO provides the best lighting solution. Developed with three product sizes, four lumens package per size, a complete optical range, flux adjustment options and a wide range of light sources together with a comprehensive optical range, stand-alone flow control options and Zhaga connectivity. The Energy UNO can be mounted on a pole or bracket with an adjustability of 20° and with 5° increments. Adjustments can be done from outside without having to open the product cover.
Optical Control - Light that is easy to live with!
Residents want the visibility provided by the streetlights but they do not want light streaming through their windows. An optical control of Energy Series eliminates intrusive glare while providing a range of CCTs that create a familiar look for any neighbourhood.
Easy Installation & Maintenance
The wiring compartment is installed on the cover and there is a pre-assembled integrated joint - to install the luminaire it is not necessary to open it if it is an outgoing cable version. The power supply compartment is accessible and component holder plate is removable without tools. The lenses and LEDs are easily removable and replaceable using a single tool.
ENERGY SERIES FEATURES & BENEFITS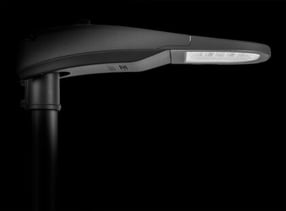 Efficacy: Up to 160 lumens per watt
LED Lumen output up to 8600lm
Limited Warranty: up to 10 years
IP Rating: IP66
IK Rating: IK10
Optics: 6 x Street, Cycle Path, Area Flood, Pedestrian Crossing
80 CRI: 2200K*, 2700K, 3000K
70 CRI: 4000K, 5700K*
Control Options: Fixed Output, DALI & More
APPLICATIONS
Council & Government
Outdoor Area
Parks & Pathway
Street & Pathway
FOR MORE INFORMATION CLICK HERE
Kellihers Lighting Specialists
The Kellihers team of lighting specialists bring decades of experience in lighting project specifications and lighting design. Our specialist lighting and design team will work with you to develop lighting plans that showcase how these high-spec LED fittings from Cree Lighting are the perfect lighting solution for your next urban lighting project.
Furthermore, our in house lighting design team use the latest lighting design and calculation software Relux, Dialux, Lighting Reality and 3D simulations. Their designs illustrate how many and what type of fittings are required to light a space to conform to best practise and meet any regulations relating to the intended use of that area.
Contact our Lighting Design Team at
lighting.design@rexel.ie